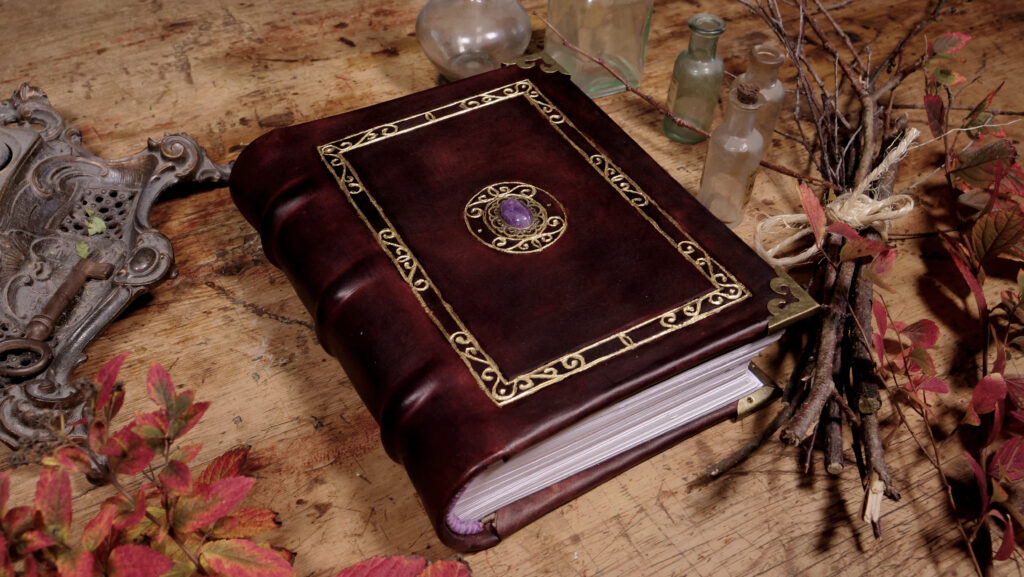 A magical journal, known as a Book of Shadows, is probably one of the most essential, and personal spiritual item you will ever own. We consider it a sacred magical tool, and consecrate it, dedicate it, and keep it secret. Many also choose to write in their Book of Shadows by hand only, but this is entirely a matter of personal choice, like many things in witchcraft. The term 'Book of Shadows' originates from the Gardnerian witchcraft tradition, but is now widely used among those on different paths, including solitary practitioners of the Craft.
A Book of Shadows is most often used to record instructions for magical rituals, either those we create ourselves or effective ones found elsewhere. Any discovery, be it as simple as an inspiring line from a book, is worth noting down. A Book of Shadows is also ideal to track spiritual progress on a larger scale: dreamwork, meditative journeys, day-to-day emotions, observations, magical recipes (otherwise known as 'kitchen witchery') and more. Ultimately, it is an effective way to monitor progress and achievement of goals, and to discover patterns that could shed light on opportunities for deep growth and understanding. Truly knowing oneself is the aim of many spiritual and magical paths, and the Book of Shadows or magical journal is surely the most useful means to achieve this.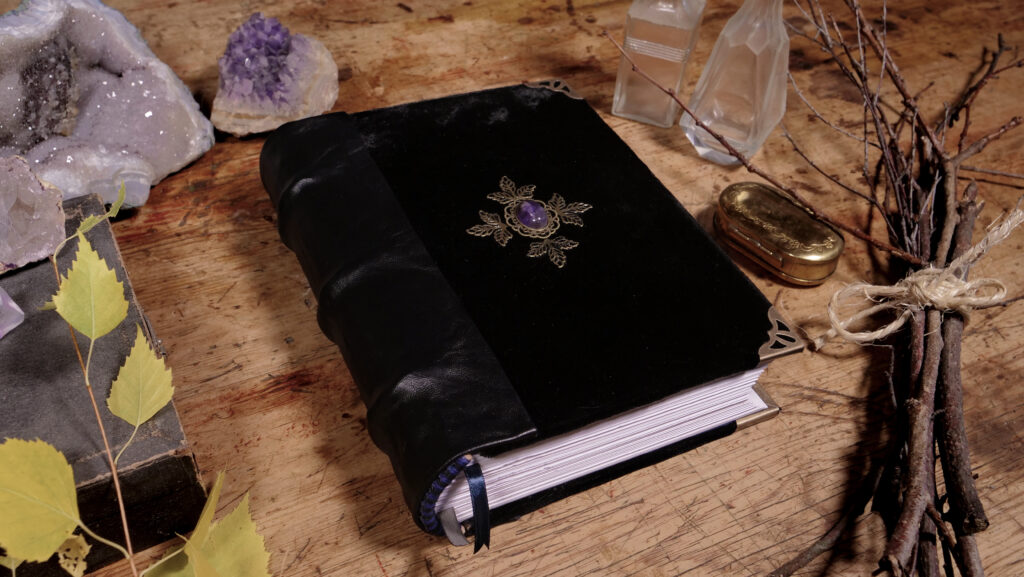 Some witches use their Book of Shadows in an incredibly structured way, particularly when engaged in group or coven work. Others favour a more fluid, less traditional approach. By discovering what works well for us in witchcraft, we start to develop our own personal rituals, recipes and ways of doing things which serve us best and can be relied upon to really work. A good starting point for developing ritual is creating your own Sabbat rituals for the eight holidays of the Wheel of the Year, or an Esbat ritual for celebrating the full moon.
Handwriting your Book of Shadows is one way to imbue it even further with your essence, and of course, you can add to the book's power by using magical ink such as our Dragon's Blood variety. We offer a range of quills and nibs, and our inks come in several different colours for association with the elements – Earth, Air, Fire and Water.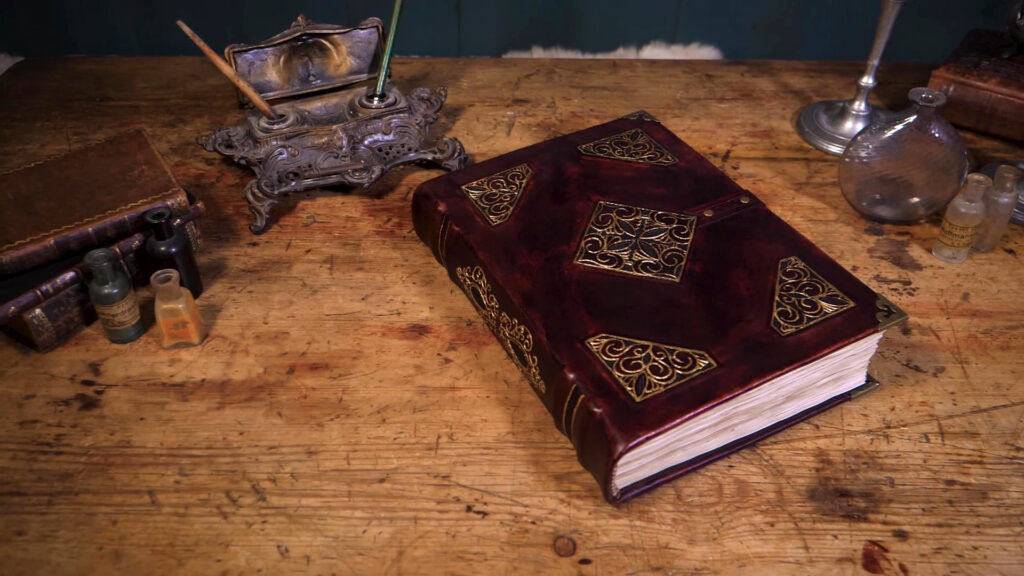 Your Book is likely to be part of your magical journey for some time, so enduring quality and a timeless design is essential. In our superb leatherbound range, we offer handcrafted and embossed covers with recycled cotton pages, which are made using time-honoured book binding methods. These natural, traditionally crafted books are sure to last you many turns of the Wheel, and come in a variety of sizes and designs. Travelling witches might prefer our notebook-sized books with sari covers. We also offer hard-covered books decorated with embossed mystic symbols, such as our popular pentagram Book of Shadows. We're confident that we have a Book of Shadows to suit every practitioner and every budget. So choose wisely – your book is sure to be a treasured magical possession for many years to come!